Planning a Virtual, Hybrid, Physical Event webcast, livestream or webinar?
Professional. Reliable. Guaranteed.
Start Now
Webcasting & live streaming
Stream1 have been live streaming and webcasting corporate events since 2009. We capture and deliver online video for events, webinars and corporate communications. Organisations like India Tourism, Hindustan Unilever, Randstad, DTDC, Baldwin and France Embassy trust us with their video content. If you need to organise a live stream or webcast for your event, talk to us and find out why we're one of the India's leading video streaming agency.
HD video production
We can film video of your conference or event, which is ideal for company marketing, helping attract future interest and generally grow the event. We can mix video clips from presentations with networking scenes and interviews of the delegates, exhibitors and sponsors. Our clients use Stream 1 feature videos on their websites, social media and even as mass distributed DVDs.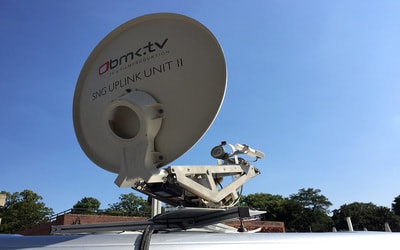 Internet Connectivity
Stream1 have a broadcast quality satellite internet system which allows events with no internet connection to have guaranteed high quality internet access.We offer 1:1 leased line internet access throughout India and can provide this high quality connection for a very affordable price. Many organisation replace their expensive outside broadcast units using our technology.
YouTube
Live

.
We have been using Youtube live streaming services since it launched. We provide a complete assistance to our clients to organize a hassle-free YouTube live streaming.
Facebook
Live

.
Facebook Live is growing live streaming platform and already proving as very popular. We at stream1 provides you a flawless live streaming experience on your official facebook page.
Webinars
Live

.
Broadcast your seminars, conference, town-hall meetings, and annual general meetings and events, to increase the reach of your event.Our onsite encoding engineers seamlessly synchronize audio, video and data output from any presentation device.
Event IP
CCTV Surveillance

.
Being safe is a wonderful feeling and we at Stream1 ensure you that "Keeping your Event Venue safe". Our CCTV system offer a large line-up, from analog cameras to IP cameras that are suitable for your purpose.
Video
Conferencing

.
An easy-to use scalable audio, web and video conferencing solutions that offers best-in-class cloud-based conferencing experience, with award-winning, easy-to-use HD camera systems and HD phones so that you can connect to anyone, anywhere.
Instagram
Live

.
At Stream1 we wanted to bring a professional solution to our clients to be able to broadcast their event on Instagram Live by using professional multi-camera setup instead of a smartphone.Our team will work with you to produce the content and/or to provide the service to deliver the signal on your Instagram Live account.
Stream1 provided a friendly and efficient service that allowed us to capture our event to the highest possible standard. There is no doubt we will be using the Stream1 team for our next event and we highly recommend them to all their potential customers
Team Stream1 are professional, fun and always bring great ideas to the table.
The feedback from our viewers and client was outstanding.With a refreshing approach to filming and live event streaming we completely recommend Stream1
Some of our
Featured

Works

We are proud of our customers