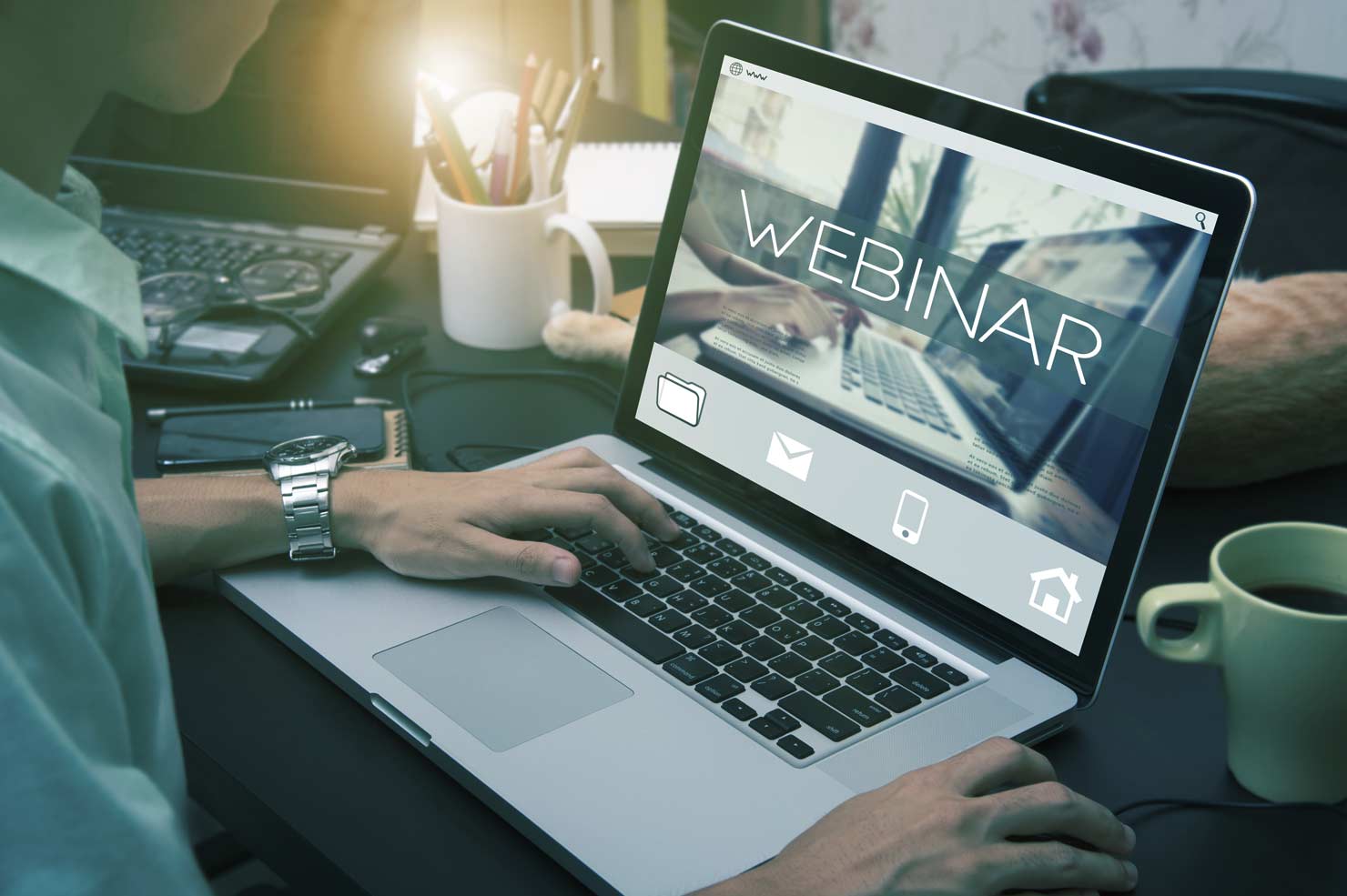 What Exactly Is a Webinar?
A webinar is a live web-based video conference that uses the internet to connect the individual hosting the webinar to an audience–the viewers and listeners of the webinar from all over the world. Hosts can show themselves speaking, switch to their computer screens for slideshows or demonstrations, and even invite guests from other locations to co-host the webinar with them.
Webinars have become an essential source of information for customers and prospects, as they increasingly turn to self-education during the buying process. Webinars are also highly effective for sharing information with industry influencers and colleagues at conferences, seminars and training events.
It's an easy-to-use solution that's perfect for corporate communication, sales training, lead generation and more.
Host Live or Pre-Recorded Webinars
Schedule, manage and present audio and video webinars and webcasts with the easy-to-use wizard
Engage attendees with real-time Q&A, feedback and polling sessions
Record your live event to share with attendees or guests who were unable to attend or make it available for on-demand viewing using the same URL as your live event
Insights Before and After Your Event
Gain insights about the success of your event with comprehensive pre-event and post-event reporting
Create customized event landing pages to feature your brand or use an existing template.
Ensure training sessions start on time with event access from any device using a single URL.

Want Someone To Explain It? Give Us A Call to Discuss Your Options
We are the preferred provider of innovative webinar throughout India and have thousands of happy clients around the India and Worldwide.
Build-up business
contacts

.
When a business is new to an industry, holding a webinar is a great way to introduce the business and start building a brand name. The audience can put a face with a business name as well as interact with the speaker. This builds credibility and creates a connection between attendees and presenters.
Webinars are the perfect platform to sell and promote products such as books and videos. During the webinar, the speaker can reference clips from a video or pages from a book they are trying to promote. At the end of the seminar the audience can be directed to a purchase page or be given more information on how they can obtain the product.
Hosting an online webinar is a great opportunity for marketing or sales teams to gather leads. During sign-up, businesses can make it a requirement for attendees to register. The information gathered from the registration can then be turned over to the sales team as warm leads to follow-up on.
WE'D LOVE TO HEAR FROM YOU!
Please phone or email, tweet or post on Facebook and we'll look forward to helping you with whatever challenge you have, especially if it's Internet / Event Wifi Setup / live webcasting / live streaming or video production of an event!