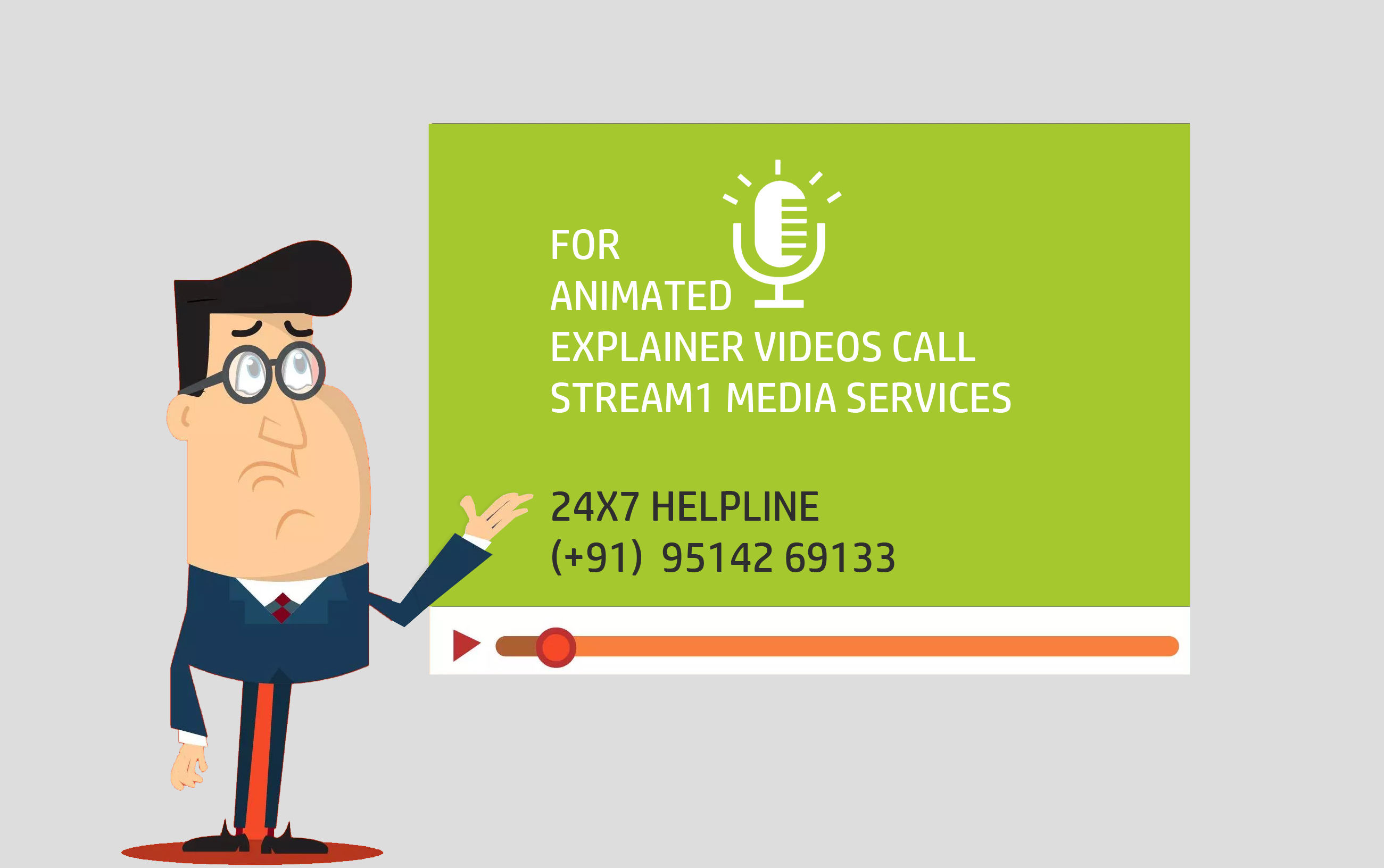 The creative animated explainer that convert !
No Business is explained well without an awesome explainer video.

We solve marketing problems with explainer videos that influence people to take action.
Even a best idea needs an explanation. Tell us about your product or brand, and we will create an animated story that reaches your clients.
Explainer videos typically capture attention by presenting the viewer with a problem - something they can relate to. The animated video introduces a product or service, explaining how it works and why it's beneficial.We create explainer videos for small-medium-sized businesses and start-ups - we just love them!

Animated explainer videos are generally 60 - 120 second animations that sit on your homepage. They are used to explain your products or services, why you are so good at what you do and why the potential customer should choose you over the next guys.
We worked for clients from Chennai, Bangalore, Hyderabad, Pune, Mumbai, Delhi, Coimbatore, Madurai, Trivandrum, Cochin and everywhere in India.
The Explainer Video Production Process
We have a streamlined process to convert your idea into an engaging animation which your viewers will absolutely love.
Our script writer collects all information about your business and conceptualizes a story which is then finalized into a script post collaborative reviews with the client.
The storyboard is a representation of the imagery that will be depicted in the animation synced to the voice over. Once the storyboard is approved we move to the next step
Clients are shown illustrations of the characters that will be used in the animation and the voice over is recorded using the voice talent chosen by the client, from our wide range of voice talents in required languages.
ANIMATION.
Animation is the final step where the final product actually comes to life. Animation proceeds in stages and post approval the final mp4 is published.
WE'D LOVE TO HEAR FROM YOU!
Please phone or email, tweet or post on Facebook and we'll look forward to helping you with whatever challenge you have, especially if it's Internet / Event Wifi Setup / live webcasting / live streaming or video production of an event!